August Strindberg 100 years
"The Year of Strindberg 2012 is about better understanding the present. We will examine, experience and discuss Strindberg's work. We will let his works illuminate the world around us, who we are and what our own lives behold.
No matter what we think of Strindberg and his artistic achievement, he has had an influence on the culture we live in.
Our language. What we are talking about. How we view ourselves" (The Swedish Arts Council).
Strindberg2012.se is a general online meeting point for various Strindberg events, and insights are also given into Strindberg's life and achievements. Suscito has designed and created the site Strindberg2012.se. The project is a collaboration between the Swedish Arts Council, the City of Stockholm through Stockholm's City Theatre and the Swedish Institute.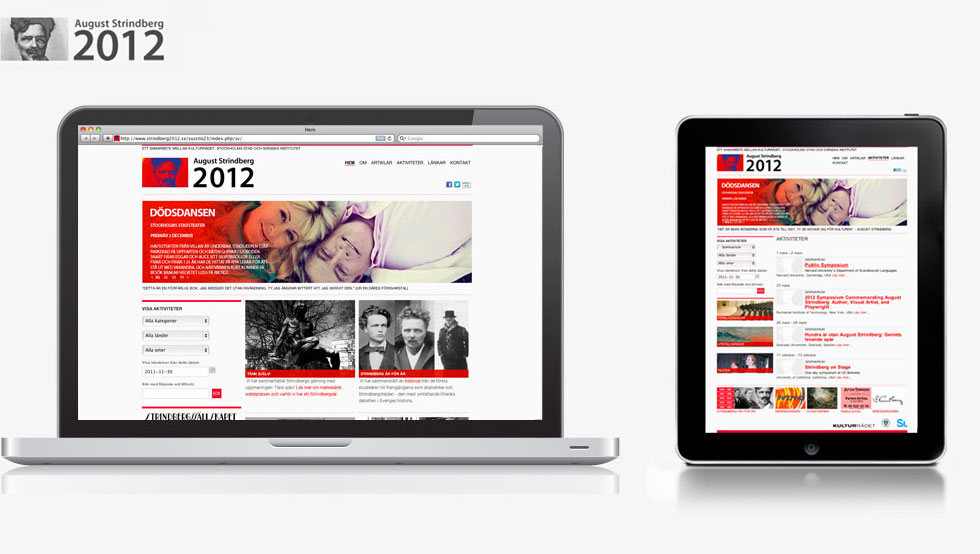 Team:
Mattias Präntare, Ian Carr